The kitchen, as they say, is the heart of the home; as it is where we make one of the most vital things in the universe – FOOD!
It is therefore essential to take very good care of the kitchen and its components. This is why we are talking 'kitchen utensils' – care, preservation, maintenance and everything in between!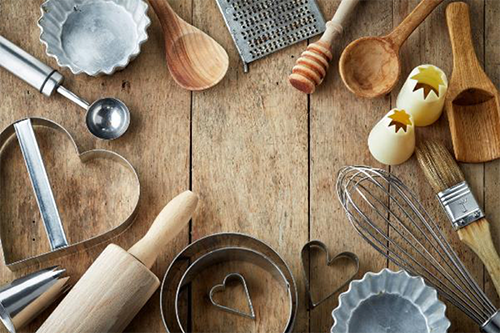 Source – knottyaldercabinets.com
Here are some easy ways to care for your various kitchen utensils –
NON-STICK COOKWARE
Non-stick cookware and bakeware will serve you well if you take the time and effort to use and care for it properly. Whether it's a high quality investment or a bargain pan, you can greatly extend its lifespan.
Here are some general rules for top performance from your non-stick cookware –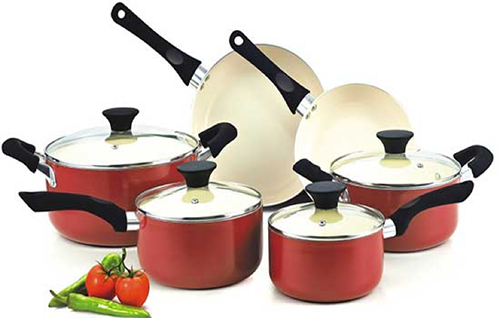 Source – mycookwarezone.com
One of the most important rules of non-stick cookware is to never use metal utensils on your surfaces as they can damage the coating. Ensure you use only wooden or plastic utensils that won't scratch the surface.
Unlike stainless steel cookware, using cooking sprays can result in residue build up on the cookware, which causes food to cook unevenly because of its non-stick nature.
A paste of baking soda and water can be used to scrub cookware. It is important to use a non-abrasive sponge or brush.
STAINLESS STEEL COOKWARE
One of the advantages of stainless steel cookware is versatility and though it may not be as easy to clean as other types of cookware, it's a good option to try out.
Here are some tips to ensure you and your stainless steel utensils have a smooth relationship.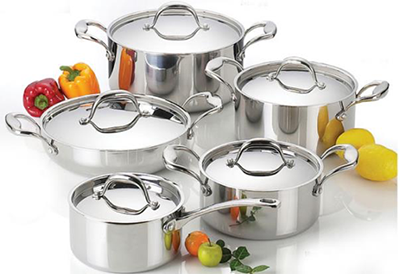 Source – tradekorea.com
To avoid sticking, spray pans with non-stick cooking spray. Alternatively, you can add a small amount of oil, margarine, or butter to a cold pan/pot.
Overheating can cause brown/blue discoloration on the outsides and insides of pots and pans. Always use a burner smaller in diameter than the pan/pot.
Leave pans to cool completely before washing in order to avoid warping. Wash by soaking in hot and soapy water.
WOODEN COOKWARE
Wood utensils are some of the oldest in history and are still some of the most common in kitchens today, due to its functionality. It is a great material to cook with for a lot of reasons, and with the right care can last for very long.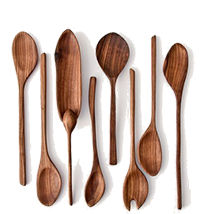 Source – pinterest.com
Here is a list of the best practices for handling your wood utensils after use –
Do not put wooden utensils into the dishwasher as the intense steam and extended time soaked in hot water will cause the wood to crack. You do not want that to happen.
Ensure you wash utensils in hot/warm soapy water immediately after use to avoid sticking; as it would be a bit more difficult later on. Pat dry with a cloth and let air dry.
Rub wooden cookware with a slice of lemon, if any strong flavours have seeped into it, to prolong the life.