Have you ever wanted to try baking cakes but you've been scared off by the possibility of getting it all wrong or maybe just destroying your kitchen? Ever tried and failed countless times?
Don't lose hope! We're here to bring you easy-to-master techniques that produce impressive results and can be used in a variety of ways – from baking cakes to making pastries.
WE'VE GOT IT COVERED!!!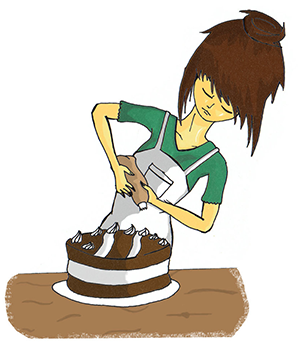 Source – learnenglishmontreal.com
Baking can be quite intimidating for learners because it involves ratios, recipes, and somewhat complex techniques, BUT, once you've learned a few basics, it will start to come more naturally.
Put in mind though – cooking is an art, baking is a science.
In cooking, you might add a little of this and a little of that, and can craft a masterpiece. Doing that while baking without an in-depth understanding of proportions, might lead to a disaster! – Still, don't fret!
Here are some guidelines for creating magic in the oven:
PREP!
This is a very essential baking step as it kick starts the process and ensures that every other thing runs smoothly. Get your baking tools, weigh the different ingredients correctly and read baking instructions thoroughly.
Also, preheat ovens before starting, grease and flour the pans or line the trays with parchment paper; removal and cleaning will be easier.
.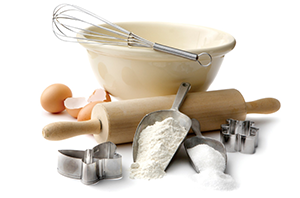 Source – livingzone.co.za
CHECK INGREDIENTS
As often as possible, try to make use of fresh ingredients; using old stock will not give you desirable results. Ensure you get good quality brands too.
Baking requires patience and it is essential for all ingredients to be brought to room temperature before use. Always make sure to obtain the optimum temperature for your recipe.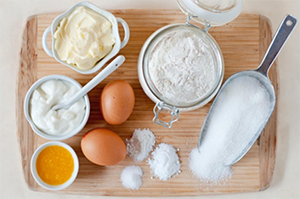 Source – bakingdom.com
ROTATE PANS AND TRAYS
Firstly, ensure that baking pans and trays are placed in the centre of the oven. Every oven has a hot spot, and you run the risk of unevenly cooked or burned pastries when they are not correctly placed.
Make sure you rotate your baking sheet or pan (180 degrees) when you're halfway into the baking process – as one side of the oven might be hotter than the other.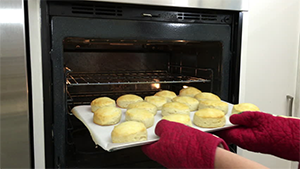 Source – shutterstock.com
BE PATIENT
Avoid opening the oven door frequently due to curiosity when baking. This will alter the baking time and your cake might sink. DON'T DO IT!
Also avoid overbaking. Check the cake by inserting a toothpick or fork in the middle. If it comes out clean, your cake is ready. Leave pastries to cool properly before handling.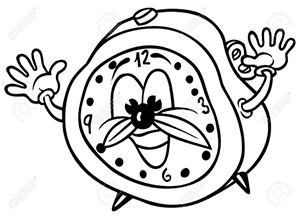 Source – clipground.com
We wish you all the best. GO FORTH AND MAKE US PROUD!!