This is one for the parents to put a smile on their little girls' faces, therefore, we are are discussing 5 creative ways to serve birthday cakes for girls.
Parents want the very best for their kids, and one thing they feel very strongly about is an amazing birthday party. They want it big, fun and memorable. All the good stuff!
To achieve this, you have to think outside of the box. Guess what? Doing it differently doesn't have to burn a hole in your pocket. This is where creativity comes to play, and, this is why you have us at WaraCake.
We're happy to help as there are many new trends on the horizon. Here are some of the best ways to serve and enjoy cakes at a birthday party for girls.
It's portable, individualized and can be stored for future enjoyment. Creates little or no mess as cakes can be scooped with spoons rather than hands. You can even decorate the jar with personalized touches. Little jars can be placed in bags for guests to take home. The kids will love it! Parents will it too.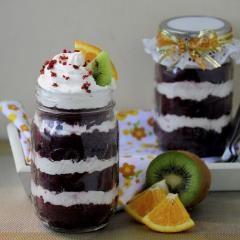 Source: recipe4living.com
This is cake styled as a lollipop.  Basically crumbled cake mixed with frosting and rolled into bite sized balls. They are a great addition to the dessert table for grownups to have a taste of yummy goodness. Never leave out the grownups! They are also very easy to make. Whoop!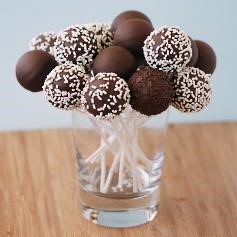 Source: lovefromtheoven.com
Cones were not made just for ice cream. This is a fun twist to the regular. On the plus side, you get a crunchy cone to munch on while you eat your cake. Plus, no spills!!! It is a welcome surprise for the kids to enjoy. You don't even have to clean up after.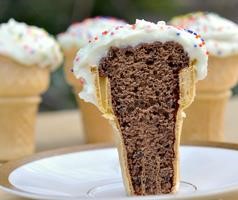 Source: chefmom.com
This is where you can go all out with your creativity. Popsicle cakes allow for the showcasing of your artsy side. You know, show off a little bit. Personalize and decorate them the way you want. Attached to a stick and served to very eager young ones. This is advisable if you have a lot of time on your hands or a number of people to help out.
Source: vickieliu.com
What do kids love more than cake? Cake and ice cream! So why not give them both? All you need to achieve this are: ice cream, lots of cake, milk, and a blender. Pour into your cups and garnish with sprinkles, whip cream or cake crumbs. Voila! You can have your cake and drink it!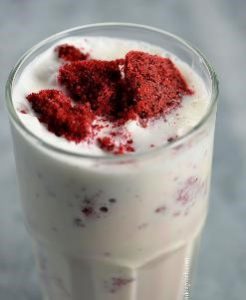 Source: janiecake.com
Order for your delicious cakes at WaraCake.com to help achieve the above. All the best!