As we all know, cakes should not only taste delicious but also be beautiful to look at, and a lot of people always look forward to the end of a wedding reception simply because of this. Yum!
Every part of a wedding showcases the taste and style of the couple; from the decor, to outfits and cake designs. If you have looked through bridal magazines, you are probably aware that there are various types of cakes to choose from.
Are you a bride faced with the decision of picking out what type of cake you want? We at WaraCake are bringing you helpful wedding cake ideas for Lagos brides.
WEDDING CUPCAKES
Wedding cupcakes are an interesting alternative to traditional wedding cakes and are perfect for serving guests without creating a mess. They also serve as interesting center pieces when displayed on decorative trays. Some couples simply prefer them to regular cakes.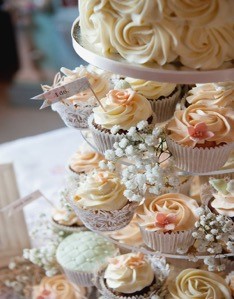 Source: www.pinterest.com
RUSTIC CAKES
This cake is ideal for the charmingly simple and classic bride. One who is a lover of nature and the country life and is not afraid to have a cake with a rough finish. They usually come in shades of white with touches of earthy tones and features.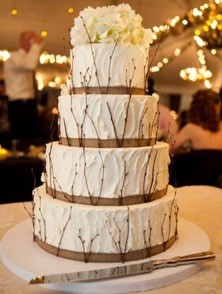 Source: www.hdimagelib.com
THEMED CAKES
A lot of couples these days are big on wedding themes and would prefer to showcase them in every aspect of the ceremony including the wedding cake. This is very common among couples who are die hard fans of sports, comic characters, TV shows or whatever else they are passionate about.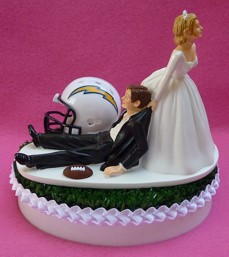 Source: www.etsy.com
UNCONVENTIONAL CAKES
Looking to add a little bit of flair to your wedding day? An unconventional cake would definitely come in handy. They usually stand out and they are great for brides who love to be different. Surprise your guests with something they normally wouldn't expect.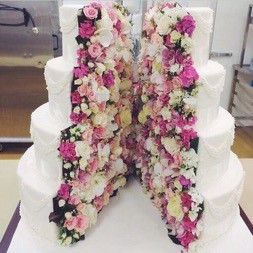 Source: www.womangettingmarried.com
TRADITIONAL CAKES
These are the evergreen types of cakes that have been around for as long as anyone can remember. This is why they are termed traditional cakes. They have the characteristic white colour, girly nature and simplistic design. It is ideal for a bride that's comfortable with the norm.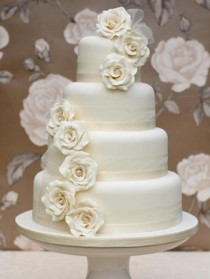 Source: www.bellissimo-weddings.co.uk