Bimbo had spent all week planning for a special lunch date he had with the woman of his dreams, Ayo. He was going to 'pop the question'! The big day had finally come and because it was a work day, he called in sick that morning. He went to a supermarket to buy all he needed for his date which was for 3:00 pm that beautiful Friday. When he got to his home at Festac, he wasted no time at all. He put on his favorite Anthem Lights album, wore his apron and started cooking.
Chopping, frying, stirring and boiling seemed to come naturally to him. The house was already well decorated with scented candles and roses, everything was going exactly as planned. Bimbo looked around and smiled, it was 1:00 pm by the time he was done with the cooking. He tasted the pasta, he concluded it needed a little more salt. As he reached for the salt, he heard his phone ring. His sudden jolt out of shock and excitement led to him knocking the salt jar on its side, emptying its contents into the pot of pasta.
"No!", he screamed. He couldn't think, he didn't know what to do, it was almost lunchtime and lunch was ruined. He looked at his phone to see who was to blame for the accident, then he saw it was his best friend Wale. He picked up and yelled at his friend who had called to see how things were going. Wale tried to calm his friend down.
"Guy calm down, there's a way out. I follow an online retail store on Instagram @warachow and from their reviews, they cook the most delicious meals, are very affordable prices. They are also very reliable."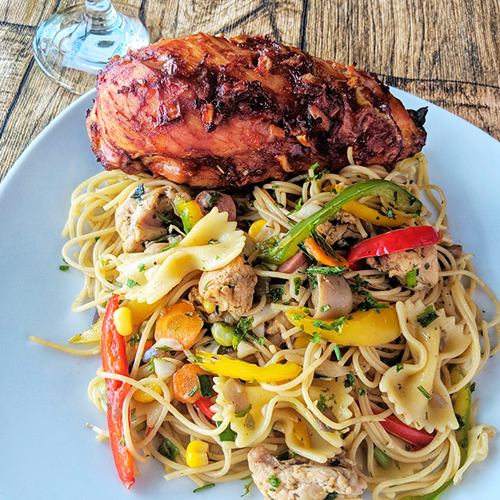 Click here to order the food above now.
Bimbo got their contact and placed his order. He was surprised at how effective they were. By 2:30, his order had arrived. Pasta, full chicken, salad, and dessert. It was the full package, it smelt great, looked great, and tasted even better. He set up the table and waited calmly for Ayo to arrive. It was the lunch he had fantasized about.
Just like Bimbo, you can get the most delicious meals at very affordable prices, delivered to you. Visit https://waracake.com and place your order online. You can't go wrong with us.