It is about time we ended the vanilla vs chocolate cake flavour battle. So, we are bringing to you what makes each flavour special, unique and tasty. We dig into what makes individual flavours unique and loved by the masses. It is said that there is a cake for every occasion.
Cakes have a variety of flavours and categories, based on individual preferences. These flavours can be mixed, matched, combined and refined. This time around, we're discussing two of the most popular cake flavours and why we adore them.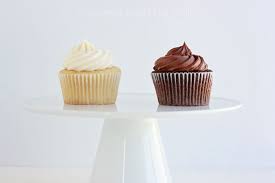 Vanilla flavoured cake.
Vanilla, one of the oldest and most popular flavours, is well known and loved for its plainness and dependability. This flavour is versatile and dynamic and can be included in quite a number of things. From cakes to frostings, desserts, sauces, drinks and meals, the list of possibilities is endless. Vanilla accentuates the tastes of other flavours and is a good base for flavour combinations and mixes. It is a universal flavour that pairs wonderfully with a variety of frostings. It complements anything it is added to and has a warm and sweet taste. Though it can be argued that its plainness makes it ordinary, dull and boring, quite a number of people would rather go with its simplicity and classiness.
Chocolate flavoured cake.
Chocolate can either be loved or hated! Nothing in-between! It contains natural chemicals that uplift the spirit and is regarded as an aphrodisiac. It evokes feelings of happiness and pleasure. There are different flavours of chocolate such as dark, milk and white, chocolate. It can be caramel-filled, fruit flavoured or filled and mixed with nuts. Chocolate can either be sour or sweet. Can be dipped, melted or drizzled. This goes to show the diversity of chocolate as a flavour. Though people argue about its heaviness and sour taste, lovers of chocolate appreciate its moistness and richness.
Here is a post on how to make a Chocolate cake On the lookout for cake shops in Lagos or cakes in Abuja? WaraCake has cakes to suit your needs for birthdays, weddings, inductions, convocations, anniversaries, name it! That's what we do. Place an order today on www.waracake.com/shop or call 08146274960/08182359903 and you will be glad you did.