Let's be honest, planning a wedding is a lot of work. It might start off as exciting and fun, but over time, in most cases, it ends up stressful. Especially if proper planning has not been done and arrangements have not been made. Worst!
In the process, it seems like a lot to handle as the list appears to be never-ending and ever-growing. It is, however, important to stay on top of your game at all times and ensure that every tiny detail is taken care of.
It is one of the most memorable days in the life of couples and it is best to keep it as perfect and as hitch-free as you possibly can. We want a happy couple and delighted wedding guests at the end of the day.
It is especially a little bit more difficult to plan a Nigerian wedding as things might not necessarily fall into place as easily as they should. To ensure that everything goes according to plan on a special day, WaraCake is bringing you some essentials for planning a Nigerian wedding.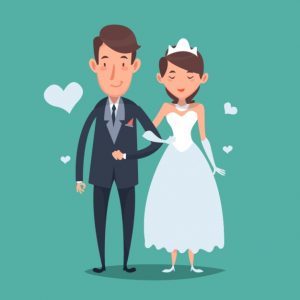 The checklist allows you to pen down thoughts as they come to mind and tick them off upon completion. You could use your phone's notepad, pen and paper, or whatever medium you deem fit, as long as you get things in writing. This ensures that nothing is left out in the process and lets you know what tasks are yet to be completed.
HIRE A COMPETENT WEDDING PLANNER
When planning a wedding, you need as much help as you can get. A wedding planner that is skilled and diligent will be a great asset. They have all the 'connections' and most likely know more than you do when to comes to weddings. As a bride to be, you might underestimate the amount of work to be done. So, a little bit of help will go a long way.
BOOK AHEAD AND CONFIRM BOOKINGS
It is common knowledge that weddings don't always go as planned. One of the reasons for this is that some brides and planners leave everything to the last minute. Ensure that you check in with all the vendors and confirm your bookings and their availability on your day. Run through their duties with them and be sure of a mutual understanding.
WEDDING REHEARSALS AND TRIAL RUNS
You know how you want your day to pan out. Rehearsals and trial runs are necessary to ensure that things go according to plan. Rehearsals for church proceedings, makeup trial runs, hair trial runs, dress fittings, and so no, all work hand in hand to guarantee a successful ceremony.
Most importantly, have a blast! It is after all your wedding day. It doesn't matter how the day turns out, as long as everyone is happy and very well fed. Good luck!!! You can click this link for more details on easy ways to plan a Nigerian wedding