Marriage is a beautiful thing and it takes a lot of energy, dedication and commitment to plan the perfect wedding – (also a ton of money and all your energy, but let's not get into that).
Today, we are talking WEDDING INVITES!!!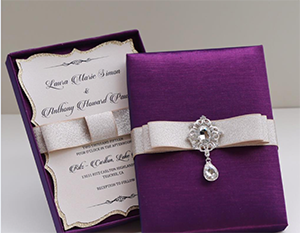 Source – tianyagiftboxes.wordpress.com
One of the strategies to make your special day stand out, even before it arrives, is selecting the perfect wedding invitation for your guests – one that portrays your style and taste.
Quite a number of people go for the good old-fashioned ready-made wedding invitations, but we also love trendsetting wedding cards that are totally personalized and unique.
Opting for handmade wedding invitations is a perfect strategy to give design and style on the wedding theme you have chosen, plus a way to save money. But, for some brides, it's just too much stress!
Either way, ready-made or handmade, here are some of our favorite wedding invitation trends right now.
Unique designs, wordings and messages- WE HAVE THEM ALL!
BALLOONS
This is a fun and playful way to invite guests to your wedding. It brings back childhood memories and gives off a more relaxed vibe.
Also, why not make them do a little bit of work to get wedding details.
WORK THOSE JAW MUSCLES!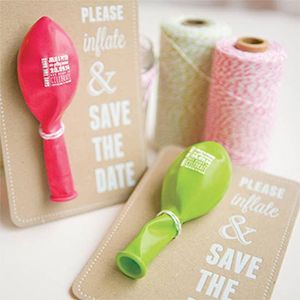 Source – ultraupdates.com
KNOTS
This right here, is you just making sure everyone understands what's really going on. YES. WE ARE TYING THE KNOT. YES, WE PUT A KNOT IN THE CARD.
It's fun, a little cheesy and sure to put a smile on the face of the recipient.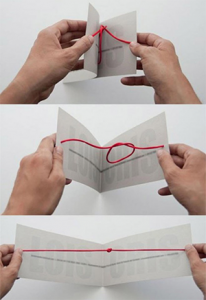 Source – webneel.com
CDS
Guess what? You and the love of your life can invite everyone to your wedding with an audio or video CD. Think about it… heartfelt voice messages, video recordings, pre wedding photographs and so on.
Pretty amazing. WE KNOW!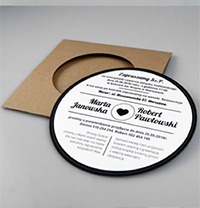 Source – zaproszenia-slubne.com
PUZZLES
Putting together puzzle pieces will be a fun activity for your guests to be involved in when they get the invites to your special day.
It's quite unique and interactive. REALLY COOL STUFF.
Source – weddingfully.com
POP-UP INVITES
This will make your guests feel like they are reading bedtime stories to their kids or it might take them back to the good old days.
The invites could have any pop-up of your choice – ranging from a wedding cake to a castle, roses, cut outs of you and your partner dancing etc.
IT'S ALL SO ROMANTIC. *sniff*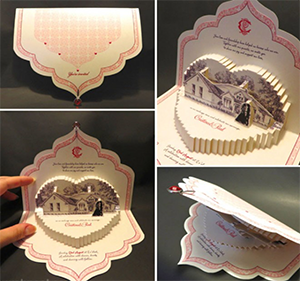 Source – webneel.com
Whatever choice you make, we all at 'WaraCake' hope you have a very Happy Married Life!